Support Historic Cambridge Sign
We are seeking donations to help remove and relocate the historic Cambridge Launderers and Cleaners sign. After 95 years in business, the future of the building and the historic sign are uncertain. Please consider donating to help save this historic piece of downtown Cambridge.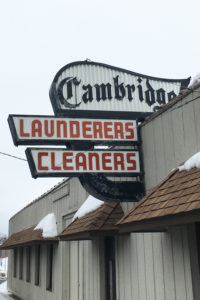 Our Goal: We'd like to sell 100 memorial pavers and complete a commemorative garden for a future dedication ceremony!
Buy a Paver