2011 Fire – Moving Forward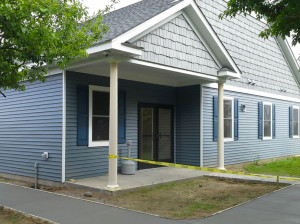 With a lot of hard work, community support, and funding from the Minnesota Historical Society, ICHS is back on its feet.
Our new building was constructed in 2013, and we continue to rebuild our collection of historic items.
Facility Rental
Continued Support for Fire Recovery
With the loss of over 70% of our archives we still need your donations!
Historic item donations are needed  

Learn More

Monetary donations to support fire recovery can be made on the form on this page, or by mailing a check to
Isanti County Historical Society
33525 Flanders St. NE
Cambridge, MN 55008
Another way to support ICHS is to become a member  

Membership
 Donations Can be made here:
Minnesota Historical Society Assists Isanti County Historical Society After Fire Destroyed its MainBuilding, Collections
July 2011 – Minneapolis, MN
The Minnesota Historical Society is providing the Isanti County Historical Society with disaster relief assistance following the destruction of its building by fire on July 8, 2011.
"We are greatly saddened by this news and the great loss of historical collections and records that the Isanti County Historical Society has preserved so well for Minnesotans," said Stephen Elliott, MHS director and CEO. "We are working side-by-side with the Isanti Historical Society and their volunteers.
The Minnesota Historical Society provides disaster response assistance, salvage and conservation of historic items in the event of tragedies such as floods, fires and tornadoes. Bob Herskovitz, the Society's outreach conservator, … provides technical advice, assists in organizing assessments of damaged cultural property, and determines recovery actions for damaged cultural property.
"Unfortunately, the Isanti County Historical Society has lost the majority of its collections," said Herskovitz, "however there are collections that will be salvaged, perhaps some historical records, documents and photographs."
Editorial note:
Isanti County citizens, I would like to continue to ask the community to donate to our collection those items of particular import to Isanti County history. While we have made strides with the support of Minnesota Historical grant support since the 2011 arson fire, we are still in critical need of donations. If you can help the Society with a financial donation, this type of support is also needed, and these funds will be directed towards artifact, document and photographic accessioning of items to our permanent collection. We appreciate all of your past support, and continue to ask for support to rebuild this important community resource.
-Lynne Dablow, Executive Director – February 29, 2016